By Kierra Long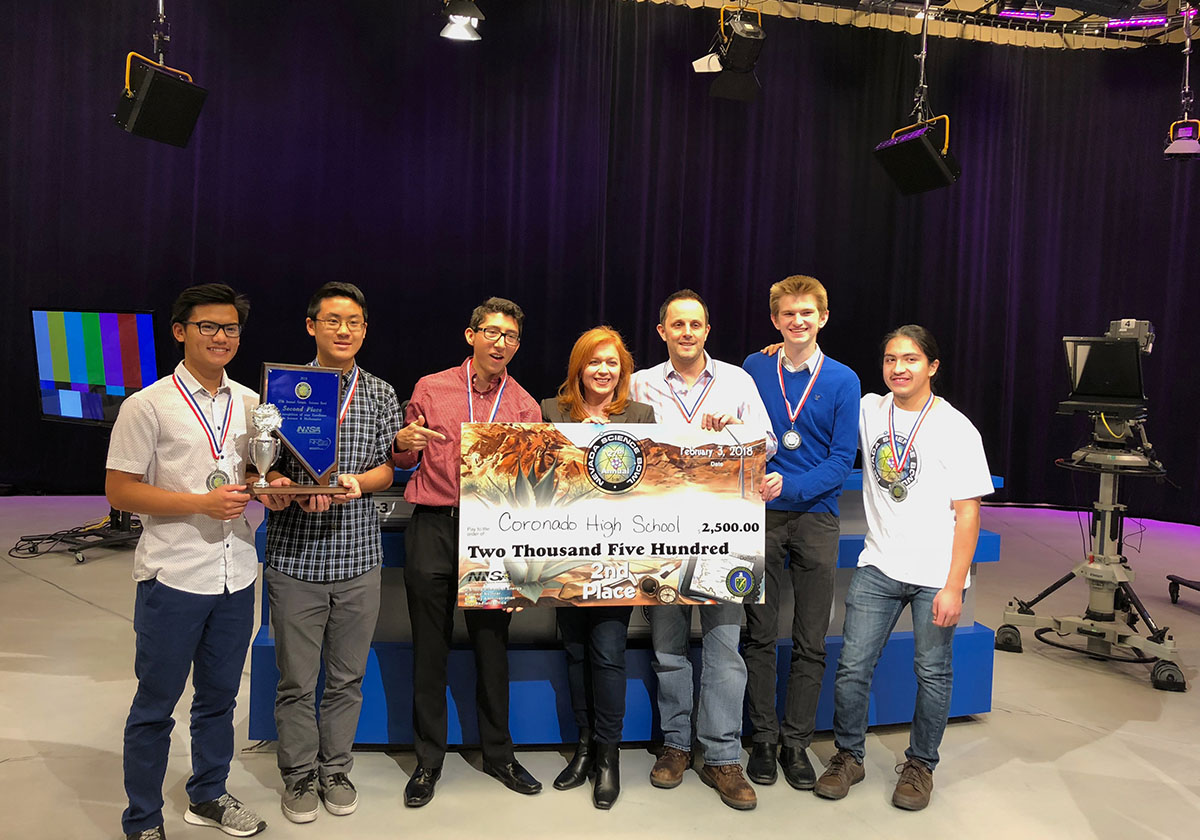 Participating in the Nevada Science Bowl Regionals at Vegas PBS Studios, the Science Bowl team earned second place in the final round against Clark High School on Saturday, Feb. 3.
"Our science bowl team represents Coronado's math and science departments very well," Mr. Aberman, Science Bowl coach, said. "It speaks volumes for the excellence of our school, students, and staff. We have great expectations for our students. I was very happy to see the kid's excitement when they won. Our second place title makes all of their hard work pay off."
National Nuclear Security Administration and Nevada Field Office sponsor the Nevada Science Bowl. Each school is allowed up to two teams, and although each team consists of about four or five players, only four compete at a time. Seniors Simon Blackhurst, Sam Wang, Joseph Tran, Tim Gutterman, and junior Michael Williamson represented the Cougars.
"I just want to say it's been an honor and a privilege to go the distance with one of the strongest teams in Coronado's history," Gutterman said. "Each round brought harder questions and tougher opponents, but the five of us were able to stand our ground right up until finals. Those later matches were some of the best Science Bowl I've seen in three years, both from our guys and other teams. Even though Clark edged us out, we all had the time of our lives. Special shoutout to our coach Mr. Aberman for hanging out with us nerds; we couldn't have done it without him."  
The first place team, Clark High School, won $5,000 and an all expenses paid trip to Washington D.C. where they will represent Nevada at the Department of Energy's National Science Bowl. While Cougs won the Science Bowl overall in 2011, this is the highest Coronado has placed since. The second place award includes $2,500 which goes to the school's science and math departments.
"Even though we didn't win first place, going to the regional science bowl and getting all the way to the grand finals was an amazing experience," Blackhurst said. "We went a lot further than most people expected and I am proud of all the work we put in as a team to prepare."