Flag Football
By Matthew Eskridge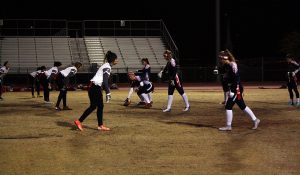 Varsity flag football won 33-0 on Thursday, Dec. 6 in an away game versus Desert Oasis and crushed Arbor View 34-0 in a home game on Friday, Dec. 7.
Against the Desert Oasis Diamondbacks, senior Reagan Raimer rushed for three touchdowns. Sophomore Kaylin Hall led the team to victory with 171 passing yards and three touchdowns.
"All the hard work is paying off," Hall said. "My passing completions have been getting better every game."
The Cougars kept the shutout wins going with a win against Arbor View. Hall put the Cougars on the scoreboard with four touchdowns and 11 completions. Senior Sydnee Hansen contributed with three receptions for 66 yards and two touchdowns. On the defensive end, junior Payton Bard had eight tackles.
Flag football will face off against the Legacy Longhorns in an away game today at 4:30.
Varsity Wrestling
By Ryan Kelleher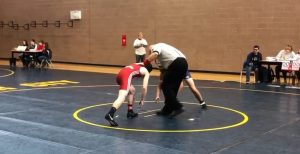 Varsity wrestling fell to the Boulder City Eagles, 72-12 on Wednesday, Dec. 5. Freshman Spencer Brock and senior Andrew Olson both had first-period pins and put some points on the board for the Cougs. In the 120 pounds division, freshman Maxwell Larson lost but still picked up two points.
"In practices, we practice on the mats to get the technique down," Jase Brock, sophomore, said. "We also do strength and conditioning in the weight room. At home, we have to watch what we eat and mentally prepare for matches."
The wrestling team defeated the Canyon Spring Pioneers, 54-12 on Wednesday, Dec. 5. Varsity faces the Green Valley Gators on Tuesday, Dec 11 in an away match at 6:00 pm.