By Izzie Thornley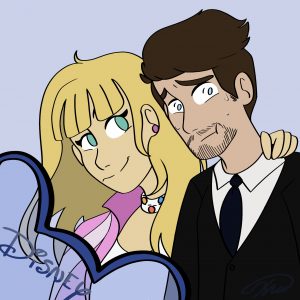 For just a second, roll back your mind to 2009. You're clutching your favorite Webkinz, your arm is adorned with multiple Silly Bandz, and you're all set to catch the latest episode of your favorite show "Hannah Montana." Thank goodness for Disney and Nick; without them your life would fall apart.
Now, fast forward to 2019. So much has happened to your favorite childhood stars.
When Miley Cyrus was only 13 years old, "Hannah Montana" (2006-2011), debuted on the Disney Channel, giving us the story of an average American girl, her big secret and head-bangers like "Best of Both Worlds" (2006) and "Nobody's Perfect" (2007). Now, she's a married 26 year old, and her husband, Liam Hemsworth, probably doesn't even know about her alter-ego. After a rough few years of twerking and sticking out her tongue, Miley is back on track. She's putting out better music than she has in years, releasing wildly popular hits "Malibu" (2017) and "Nothing Breaks like a Heart" (2018). Even without those iconic blonde bangs, the talented pop star continues to produce the perfect songs for everybody's next "Hoedown Throwdown" (2009).
On "Wizards of Waverly Place" (2007-2012), Alex Russo (Selena Gomez) learned magic with her two brothers while trying to become the next family wizard. When Selena wasn't busy on her show, she was dating the Canadian singer and songwriter Justin Bieber off and on every week, but eventually, he moved on. Selena, we all expected you to put a spell on Justin Bieber to end up together, but let's be honest: you were never that great at wizardry anyway. Some might even argue that you didn't deserve to win the family wizard competition. Justin ended up marrying "Drop the Mic" host Hailey Baldwin last September. It's not all your fault things didn't work out for you two though. No matter how hard you try, Justin will never morphe back into his teenage heart-throb self. One minute he's "chilling by the fire while eating fondue," and the next, he's the bleach-blonde caught eating a burrito sideways at a local park. Although we won't admit it, we all miss his swoopy locks and that iconic Beiber flip, and once it stopped, well, everything went downhill.
Victoria Justice was the main character of "Victorious" (2010-2013), a show about the talented teenagers attending Hollywood Arts High School, but it's not her people are ALL talking about nowadays. While Justice literally disappeared into thin-air after her show got cancelled, her high-voiced, redheaded friend Cat Valentine (Ariana Grande) is now playing nonstop on the radio. She has been nominated for six Grammys, has three number-one albums, and has six top-five singles including popular songs such as: "No Tears Left to Cry" (2018) and "Side to Side" (2016). The dimwitted sidekick turned pop-star sensation announced her engagement to SNL star Pete Davidson early summer of last year. Moving all too fast, the couple got matching heart tattoos, but their relationship was not as permanent. Three months later, they broke up, but her best boo "Thank U, Next" obtained 55 million views on Youtube after only 24 hours, so everything happens for a reason.
We all watched "Drake and Josh" (2004-2007), the story of two opposite teenage step-brothers who were forced to move in together after their parents got married. Today, Josh Peck is not only a husband, but a father as well. Josh didn't marry Mindy Crenshaw (Allison Scagliotti), like fans all thought he would, but the real scandal was when Josh didn't invite Drake to the wedding. May I remind you, Josh, that Drake got you those tickets to see Oprah?  You didn't need to ask him to be your best man, but a simple invitation to attend the ceremony would have been nice and meant a lot to all of us. True, you apologized for the oversight eventually, but still, brothers are meant to always be there for eachother, yet you weren't. It's going to take more than a posed hug on social media for us to forgive you, brotha.
Speaking of brothers, every, and I mean every, Jonas brother is currently in a long-term relationship. No offense but surprisingly enough, Kevin was the first to get married back in 2009 though most fans found him the least hot member of the top-selling boy band and TV series, "Jonas" (2009-2010). Back when the band was still together, the original hot brother, Joe Jonas was stealing fans' hearts around the globe until Nick Jonas had a major glow-up after coming out from behind his mop of curly hair and into a solo music and acting career. Nick, the new-found hot brother, married the admirable Priyanka Chopra in December 2018. Not only was she crowned Miss World of 2000, but she also uses her influence for a purpose, promoting equal rights for women and working as a philanthropist for UNICEF. If we're being completely honest, Nick, she is way out of your league. Now, please just reunite the band and come out with that seventh album before your fans get too "jealous."
Although we stopped watching these shows as we grew older, our childhood favorites continued growing. It's shocking to see little Hannah Montana all grown up, but now, we understand how our parents feel. They still see the pig-tailed second grader even if we're about to graduate from high school. After all the priceless smiles these stars have brought us, we owe them the right to that same happiness. As long as they're happy with their lives and their relationships, we should be, too (even if most of these relationships are destined to end before 2020).