By Izzie Thornley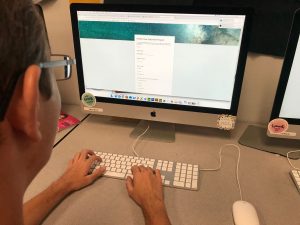 Students are invited to take the Armed Services Vocational Aptitude Battery (ASVAB) exam at 8:00 a.m. on Wednesday, Aug. 28 in the cafeteria. While this test tends to focus on juniors, Coronado is allowing seniors and sophomores to also participate. 
"I think that this test is good practice for my standardized testing next year," sophomore Kayla Wong said. "I want to do well on my exams, so this will definitely help me out."
Originally, the ASVAB was created for the military's entrance exam; however, it additionally allows students to catch a glimpse of their future career options even if they don't take a military route. Based on a student's performance in the various sections, the test anticipates what careers could be a good fit depending on the taker's personality and strengths. These predictions come out two weeks after students take the exam. 
"There is a portion of the results that show you what your strong suits are in the main areas of math, science, and English," junior Nicole Bratu said. "I got a personalized code for their website, took a personality quiz, and then I was told what jobs would be good for what I excel at and my personality type."
The ASVAB and the ACT are made by the same company. By taking the ASVAB, students are receiving extra practice for the ACT, which juniors will be taking on Feb. 25, 2020. After taking the test, students are given free ACT practice tests in order to prepare for their upcoming exam.
"The ASVAB showed me that there is much more than just core curriculum and AP classes," senior David Giddens said. "It allowed me to see a wider spectrum of potential jobs that I may look into and consider."
To sign up for the ASVAB press this link.