By Izzie Thornley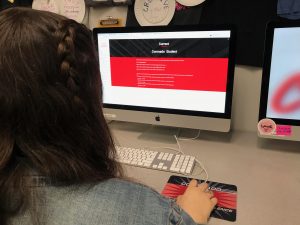 Students have until Friday, Jan. 10 to complete the signup form and register for their electives next year. The 2020-2021 course catalog lists possible electives along with the prerequisites required for each of the courses. In addition, the catalog includes required core classes such as math, English and information on the requirements in order to get accepted into those programs. 
"The course catalog allows me to plan my future," junior Nicole Bratu said. "I've used the catalog to plan my next years' schedules since freshman year, and I'm glad I can continue doing this." 
Counselors will pull students out of class on their grades' specified dates, so they can discuss next year with their students. Class of 2021 will meet Jan. 21-31, class of 2022 will meet Feb. 3-14 and class of 2023 will meet Feb. 18-28. During their meeting, counselors and students will discuss any questions and concerns about students' future schedules and go over what courses they were recommended for.
"I already submitted my form, and I'm ready to meet with my counselor," junior Sophia Abraham said. "Choosing my electives allows me to feel more prepared for the next year, especially since I will be a senior, and I want everything to go smoothly."
To sign up for electives, students must log onto their CCSD Google account and click the email from their counselor regarding this topic. From there, click the link to the elective choice form for one's grade and also open the 2020-2021 course catalog. Students must submit their top six electives by the deadline in order to have the best chance of securing their preferred classes.