Men's and Women's Bowling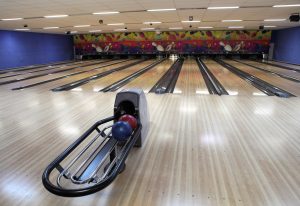 By Brianna Gracia
Coronado's Boys' Varsity team took on Coral Academy on Wednesday, the 29th. The match was a thrilling event full of strikes and spares. Despite being a competition, the game was friendly on both sides and ended in a win for Coronado. Both boys and girls teams won all three of their games.
"One of our bowlers, Wells, on boys' varsity had about seven strikes! It was super exciting! A personal highlight for me was when I finally started to pick up my score. It took about one and a half games, but I was happy about it," said Jace Chow, 11.
This winning streak continued to their next game against Sunrise Mountain on December 1st, where both teams struck out their competition and knocked out all three games!
On December 3rd, the teams took on Palo Verde. The boys beat Palo Verde in 1 of 3 games, and the girls secured all three games for the win.
"Quite honestly, this was my worst game within the last couple of months. I definitely could've been more balanced and focused. Thankfully, Coach Hamilton helped me do better in the second half of the game," said Jace Chow, 11.
Both teams played really well in all nine games, but Coach Leonard wanted to shout out a few key players that led to their success. 
"Wells Lee was the top scorer of the week for the boys' team with an average of 198. Mia Hamilton was the top scorer for the girls with an average of 150.8," Coach Leonard said.
Catch both teams on December 8th, at 3 pm, playing against Shadow Ridge.