Angelina Callorina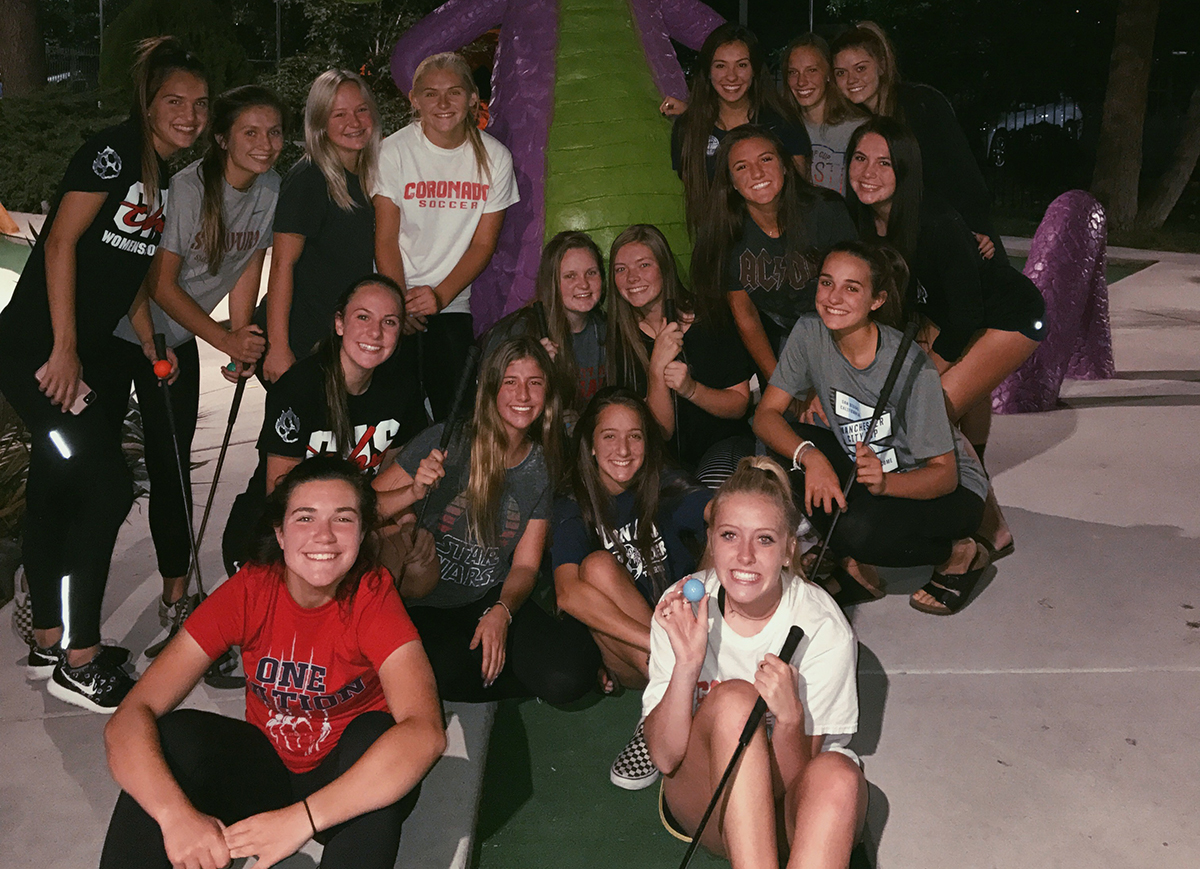 For athletes, spending time with teammates and getting to know them better can strengthen the player as well as the team. The chemistry within the team doesn't just affect the relationships between players, it can also affect the outcome of the game.
"Bonding with your team is important because I play basketball, and basketball is a team sport. You have to work together, and trusting your teammates is an important part of it. It helps us earn each other's trust. It has made my teammates and I really close. We work well together whether it's on or off the court," Alyssa Fitzpatrick, sophomore, said.
Team bonding is meant for players to get to know each other better and build on their communication and team skills. Athletes can build these skills as well as closer relationships with their teammates by organizing events for everyone to bond. Stronger friendships can be built between teammates by spending more time with each other before the season, during the season, and even when the season ends.
"We went mini golfing for team bonding, and we had a lot of fun. Our boys' team came with us too which made it even more entertaining. Team bonding helps us have a closer relationship with each other and makes the chemistry better when we play together," Angelica Morris, senior, said.
Simple "get together" events like going out for a team breakfast, lunch, dinner, or simply hanging out at a teammate's house foster bonding off the fields. Sometimes the most memorable moments are made traveling out of state to theme parks or professional games pertaining to the sport. Taking a team trip to Disneyland or going to watch a professional soccer game are some examples. These activities bring teams together giving players a chance to spend time and enjoy being with each other outside of all the games and practices.
"My favorite thing to do when I get together with my team is team dinners because it's a perfect time to get close with your team and learn about them. I enjoy playing games and laughing with my team so we can get comfortable with each other," Teagan Varrati, junior, said.
Connecting with teammates, athletes learn to trust each other and build strong bonds and friendships.
"Team bonding helps a team on the court because if players like each other and have a bond with each other they'll want to not just play hard for themselves, but they'll be much more selfless and want to play hard and help their teammates to succeed just as much as they want to succeed themselves," Mr. Johnson, volleyball coach, said.