By Alli Gray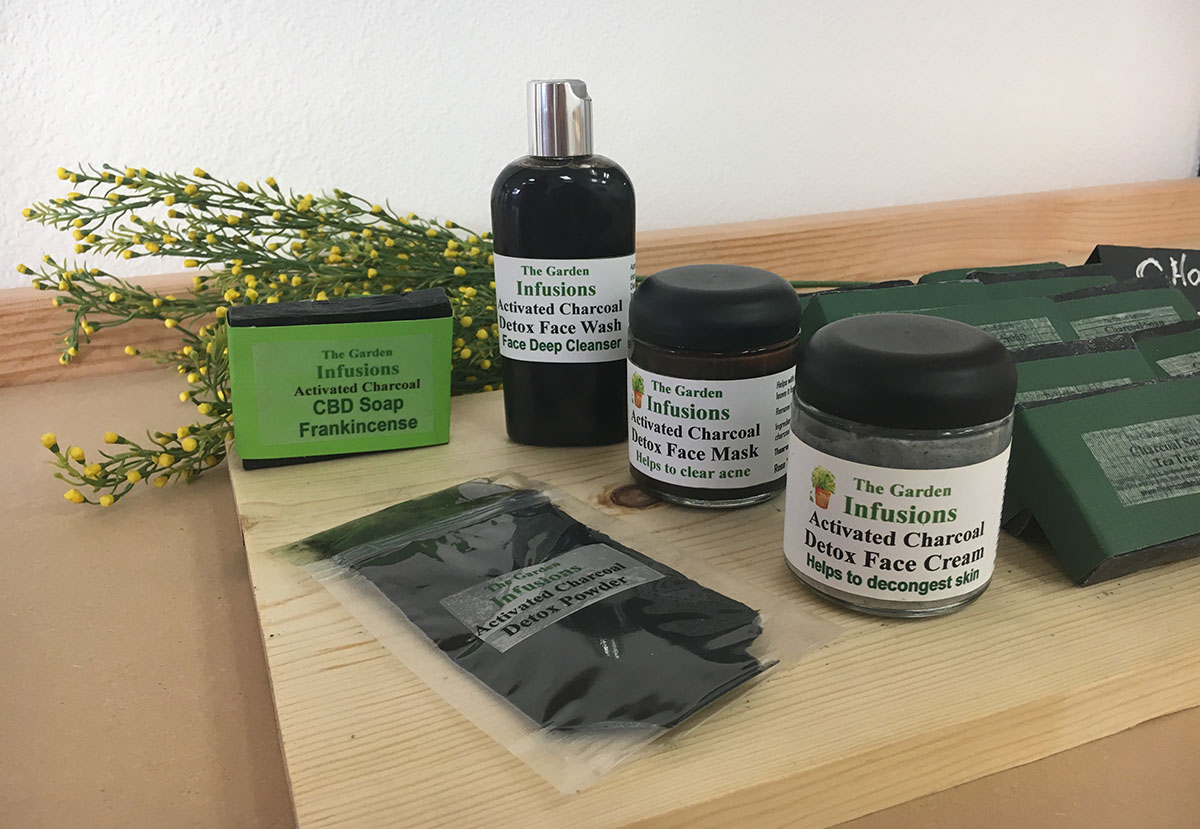 Charcoal is a natural material that is most commonly known for being a fuel source over which to cook on the barbeque, but with a few subtle changes in the way it is made, activated charcoal has become the latest trend in health and beauty. As natural beauty products are on the rise, consumers are taking part in the trend of using activated charcoal, a natural substance that is used to attract and trap toxins throughout the body. From teeth whitening to skin care and other cleanses, charcoal is competing with many of the common beauty products. A recent study shows that more than 100,000 people search on google for activated charcoal every month and people continue to buy it all year long.
"Charcoal is my favorite natural product. After I use it on my face, it leaves it feeling clean and refreshed," Sydney Kennedy, junior, said.
The activated charcoal has sticky qualities that let it bind to the things that stain teeth like coffee, tea, and plaque. The yellow tint washes away with a few swishes of water, and the pearly whites are renewed. Although the charcoal is harmless to ingest, if it is scrubbed too hard on teeth or used too often, the mineral can ruin the enamel. Charcoal teeth whitening products are best if used once or twice a week
"Charcoal is nature's tool for white teeth. Although it didn't taste that good, the charcoal toothpaste mixture I used really helped my teeth and made my teeth whiter," Jaden Snyder, sophomore, said.  
Not only can the charcoal brighten teeth, it can also improve the complexion of skin. The activated charcoal can clean pores, reduce oily skin, and clear up acne. The charcoal grabs and removes impurities before they have the chance to permanently penetrate the skin. It also absorbs excess oils so skin is smooth, rather than oily. Even though the activated charcoal leaves skin soft and clean, it should not be used every day because it could lead to dry and flakey skin.
"I love using charcoal masks. They make my skin so smooth, and it feels so refreshing to take them off," Tarryn Alexander, freshman, said.
Chemicals sprayed on food such as pesticides and GMOs can cause indigestion or an upset stomach. Activated charcoal tablets can eliminate these chemicals and reduce the symptoms they cause. The charcoal can also alleviate gas and bloating so the discomfort goes away. The tablet dosage varies depending on the situation and can range anywhere from three capsules a day to a few times a week.
"I take charcoal capsules to calm my upset stomach after eating a heavy meal because it helps me digest the food," Alex Bergeron, junior, said.
Activated charcoal has been used for many different scenarios for over 150 years but has warnings against using it with other medications. The charcoal can interact with other prescriptions such as birth control and absorb it taking away its purpose. It is also not regulated by FDA and should be used in moderation. The charcoal can be found at stores such as The Garden Infusions, Target, Walmart , CVS, Walgreens or ordered online.