By Saveria Farino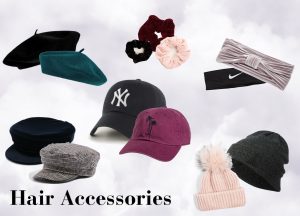 As the latest trends roll into stores, we're noticing not all of these items are repeats making their rounds again. Although some trends never completely fade away, 2018 has reinvented some classic hair accessories and brought new ones to light.
Scrunchies: Scrunchies have made a comeback, and they are just as cool as they were in 1990. Their flexible shape makes putting hair up easy and comfortable. They can be found in almost every store from Target to Urban Outfitters. They come in many fabrics like velvet and silk and patterns including stripes and cheetah. Use scrunchies to upgrade your updo or just as a fun accessory on your wrist without cutting off any circulation, unlike an average rubber band.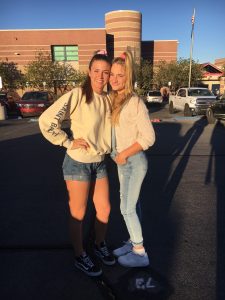 Beanies: Beanies are an essential accessory for the colder months to keep your ears warm on chillier days. The seamless hats are upcycled every winter season to fit current crazes. Popular styles that are striking store in 2018 include fluffy pom poms and patches. An ongoing style of beanies is to flaunt a favorite sports team or brand.
"Beanies keep my ears warm when I'm snowboarding, and the best part is that the beanie doesn't fall off either," Matthew Barrie, freshman, said.
Baker Boy Hats: Also commonly known as conductor hats, baker boy hats popped into stores mid- 2017. These hats are most popular in the colors black, gray, and maroon. Along with coming in a variety of colors, these short brimmed hats are made in an assortment fabrics including wool, leather, twill, and corduroy; there's a style for every outfit.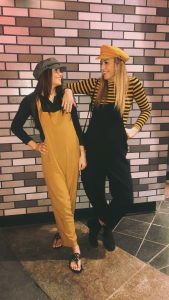 Beret: Originating from Western Europe, berets started being mass produced in the nineteenth century. Berets are flat-crowned hats that are excellent for any weather. This simple accessory has been revived and brought back to life as they are sold in many popular stores including Forever 21 and ASOS; they are a sophisticated yet affordable piece that can bring an outfit from bland to bold.
"I love the new trend with berets because it's such a classic style that is beginning to work in a new way," Arielle Tellado, senior, said. "Like most trends, their inspiration is drawn from the past which makes it so much fun to wear. Because there are so many designs to choose from, you can wear it with anything."
Stretchy Fabric Headbands: Stretchy headbands are have been sold in store for decades; however, this year they have been renovated into something more than just keeping hair out of your face. Headbands are an easy way to accessorize hair without spending too much time on a hairstyle. They can be worn to bring together an outfit, or hold back bangs that might get in the way while working out.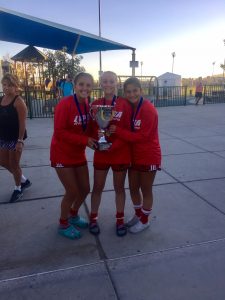 Baseball Hats: Another everlasting trend, baseball hats have always been a popular style. For years the hats have been worn to represent a college or sports team. These hats have recently been seen on many celebrities including Chance the Rapper and Rihanna. Not only are they a staple accesory but these slim fits hats are ideal for a day in the sun. Websites including Etsy provide many ways to a cap personalized with embroideries of your own catchy sayings saying or your monogram.
"I think [baseball hats] look cool because they go with anything, and anyone can wear them," Austin Cassell, senior, said.
The upcoming season will be jam packed with an array of hair accessories. Coming in options from sporty to chic their are styles that suit everyone.