By Kiley Brown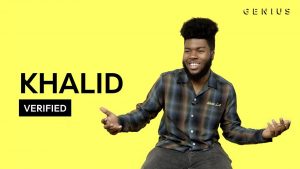 From vinyl records to streaming services, the way society consumes music has evolved greatly from generation to generation. Now in the technology-driven world, music websites and social media are a large part of allowing viewers to be in the know. Genius, Complex  and XXL are just a few of the most prominent music platforms used to discover more on music. 
Founded in 2009, Genius is one of the most well-known music websites that provides lyric meanings, an inside look at the making of songs, and live performances. According to their YouTube channel, they "serve music knowledge to over 100 million people each month and allow "music fans [to] connect across the internet." Their most popular series include artists explaining the meaning of their lyrics. It allows viewers to newer artists who are not mainstream yet. Genius is also a humorous way for artists to gain popularity. Some examples include The Boyboy West Coast, Gabbie Hanna and the Backpack Kid (Russell Horning).
"I like how Genius focuses on bringing new artists into the spotlight," senior Miya King said. "Keeping up with what's going on is convenient by watching their videos." 
Complex, founded in 2002, is another music website mostly focused on hip-hop and rap music and its latest news. Their YouTube channel focuses on artists showing off their jewelry collection and "sneaker shopping," which is where artists shop around for shoes while being interviewed. Fans get to learn about artist's early life interests and more about them.
"I watch Complex news from time to time," sophomore Dean Picarra said. "They always have a good report about the subject and go over it with class."
XXL is an American Hip-Hop magazine founded in 1997. Amongst being the usual update site, XXL also has a "freshman list." Beginning in 2007, they released the list which features ten upcoming artists to watch out for in the coming years. On their YouTube channel, artists are grouped together, and they each have a few minutes to show what they bring to the table. From there, the public can vote on XXL's website for your favorites, so they have the chance to be a part of the "freshman class." XXL also features smaller, lesser known artists by having them perform freestyles. 
"I enjoyed watching this year's freshman list," senior Tyler Li said. "I try to keep up with it every year. It's interesting to see how the artists work together in a group."
Elle is a magazine founded in 1945 that also has a well-known YouTube channel. They often have celebrities and music artists participate in song associations, "Get Ready With Me," Q and A's, and many more. Smaller artists have a chance to become recognized through "Song Association," where artists are asked to associate a song with a word given. In their magazine, Elle often features fashion, beauty, in addition to entertainment. 
"Some songs have more meaning to people than others," sophomore Lily Cooper said. "It's interesting to hear the artist's take on what they wrote. I appreciate websites like Genius who have some of my favorite artists provide the meaning behind their lyrics."