By Aubree Gearhart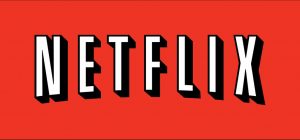 As the saying goes, "all good things must come to an end." Unfortunately, this saying applies to some Netflix shows , as many popular and beloved shows are due to depart from the streaming platform. When streaming contracts end, fans are the ones that suffer. 
The Office (Seasons 1-9) 
The Office was removed from Netflix on January 1st. The show was removed from Netflix because NBCUniversal (who owns the streaming rights to the show) made plans to build out their own streaming service and let the show's license with Netflix expire. The Office is an American sitcom that comically depicts the everyday lives of office workers in the town of Scranton, Pennsylvania, in the fictional branch of Dunder Mifflin Paper Company. 
Gossip Girl (Seasons 1-6) 
Gossip Girl was also removed on January 1st because it was obtained by HBO Max- the streaming system for the upcoming Gossip Girl reboot. Gossip Girl follows the Upper East Side's Serena van der Woodsen's return to New York City following her mysterious disappearance to boarding school in Connecticut. Serena and her friends' every move are all watched by "Gossip Girl" and reported on a website. The show's twists and turns will keep viewers coming back for more, but only on HBO Max.    
The Tudors (Season 1-4)
The Tudors was removed from Netflix on January 8th with no definite place for it to be available. Sony Pictures Television distributes the show outside of the US, and ViacomCBS may pick up the show, but no new permanent residency has been announced. The Tudors shows the life of the infamous King of England, Henry VIII, and takes place in the sixteenth century. The series focuses on his relationship with his unpopular Chief Minister Cardinal Wolsey, his newfound romance with Anne Boleyn (second wife) and his desire to annul his marriage to Catherine of Aragon in order to secure his dynasty.
Haven (Seasons 1-5)
Haven was removed from Netflix on January 15th, and the show's distributor, Entertainment One, is likely to auction it to other platforms like SyFy or NBCUniversal. Haven is set in the small town of Haven, Maine. When FBI Special Agent Audrey Parker (Emily Rose) is dispatched to Haven on a routine case, she finds herself becoming increasingly involved in the return of "The Troubles", a plague of several supernatural afflictions, like zombies, black holes and UFOs that have occurred in the town at least twice before.  
Total Drama (Seasons 1-5)
The Canadian cartoon Total Drama is scheduled to be removed from Netflix on February 1st. The future for the series is still yet to be determined, but it would make sense for the show to be placed on HBO Max and sit alongside other Cartoon Network series. Total Drama is set in the fictional reality show which follows the competition of 22 unsuspecting and unwilling teens at Camp Wawanakwa, the most run-down, insect-infested, disgusting island in the middle-of-nowhere Ontario.Binge it as much as you can before it's gone. 
Fans aren't happy that some of their favorite binge-worthy shows are being removed from Netflix. Luckily some are being moved to new homes and can still be watched! Some shows aren't being taken away until later in the year,so start watching them before they're gone!