By Emma Barton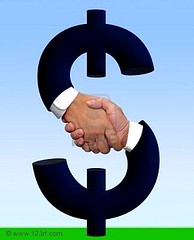 The cost of college tuition continues to rise each year making college unaffordable for most students. Tuition can cost anywhere from $9k to $30k per year. One simple way to make college budget-friendly is by applying for scholarships. 
There are many different types of scholarships. The most common scholarships are academic, community service, athletic, need-based, and military. Academic scholarships are given to high achieving students who score above the average on standardized tests. These types of scholarships can also be merit-based through the school. Anywhere from two thousand dollars to twenty thousand dollars towards college tuition. Each school merit based scholarship has different requirements for GPA and tests scores. Usually, for public universities the average is a 3.5 gpa and a 26 on the ACT. 
Community service scholarships are held for students who are top of their class and give back to the community. The Equitable Excellence Scholarship gives students money for volunteering in their community. To get community service hours is by volunteering at old folks' homes, Three Square, hospice, and animal shelters. All you need is a timesheet and a representative from the organization to sign off. 
NCAA offers thousands of talented students an opportunity to continue their education while playing sports. Students with financial needs can apply for the Davis Putter Scholarship. The majority of need-based scholarships do need you to review the criteria before applying. This includes familys income, being a US citizen, and high school diploma or GED. 
Children of active-duty military parents are eligible for many scholarships. Having a parent who is currently in the military there are over twenty scholarships accessible to you. Most require a certain GPA and test scores. The American Patriot Freedom is a great scholarship for these individuals. 
When applying for certain scholarships, submit before the deadline, as turning it in after the deadline lessens the chances of earning that scholarship. When finding a scholarship that one thinks is attainable to earn, make sure to thoroughly read through all the information and deadlines. Double-check that one answering both the essay question and any other questions correctly. 
Applying for these awards can be stressful and tricky, but don't let the essays and worry turn away from this opportunity. The benefits of these scholarships are more important than the eye can see.