by Abbey Huffer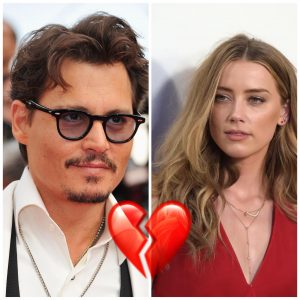 The most recent news in terms of celebrity court cases is that of actors Johnny Depp and Amber Heard, who are currently in the midst of a defamation trial. The trial began on April 11, 2022, in Fairfax County, Virginia, and is expected to last several weeks. It is currently buzzing on TikTok and other forms of social media as people keep up with the latest trial updates.
Depp and Heard's relationship seemed to be set for failure from the beginning. After Depp's long-term relationship with Vanessa Paradis ended in 2012, Depp and Heard began dating. Later in 2014, Depp and Heard were confirmed to be engaged after Heard was spotted wearing an engagement ring. They married in 2015, but their relationship fell apart after Depp was charged with two counts of illegally importing their two dogs, Pistol and Boo, to Australia and one count of producing a false document. Heard filed for divorce and obtained a temporary restraining order against Depp in May of 2016, accusing him of multiple counts of abuse. 
The story doesn't end there. Heard claims that throughout their relationship, Depp was verbally and physically abusive to her. According to reports, Depp had severe anger issues, and she requested that he be treated for them. Her request was denied, and no charges were filed against Depp. In 2017, their divorce was finalized. Later, Heard wrote an op-ed for The Washington Post about Depp's abuse and was publicized as a victim of domestic abuse. Depp sued her for defamation, claiming that it was all a sham. His reputation was then ruined as he became known as a "wife-beater." 
However, the tables were turned when an audio recording of Heard admitting to abusing Depp was leaked, and Depp's former partner came forward to say he "is the furthest thing from violent." Depp then admitted to Heard's abuse, claiming she had affairs with businessmen such as Elon Musk and James Franco.
In 2020, a judge sided with Heard, praising her for coming forward as a victim of domestic abuse. Many brands and sponsors dropped Depp, beginning with the Fantastic Beasts franchise. Brands feared that continuing to support Depp would tarnish their image, but Dior was really the only one to keep him on. Heard then sued Depp for $100 million in 2021, and the case was set for trial in 2022. It's been a distressing and shocking trial, with lawyers presenting audio recordings and other evidence of abuse Depp and/or Heard may have suffered throughout their relationship.
Heard's lawyers have focused on Depp's drug and alcohol abuse, whereas Depp's lawyers have focused on Heard being an instigator and constantly escalating the situation. Heard's team is led by Elaine Bredehoft, a rumored Depp fan, and Depp's team is led by Benjamin Chew. Theories are circulating as the trial progresses, and fans continue to back Depp in his efforts to gather more evidence on Heard's alleged abuse.