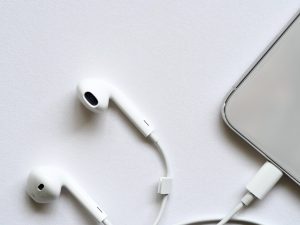 by: Ienka Santos
There is always a time when you need to cry. Whether they be happy tears or extremely sad ones, the best remedy is to just let it all out. Provided below are some of the best songs to cry to, whenever you feel like crying a river.
Oceans and Engines by NIKI
Oceans and Engines was released on July 7, 2022. This song definitely leaves you in awe; it causes tears that have been pent up for so long to pour and a cry like never before. It is a mix of R&B and Soul, two genres that have become extremely popular. In the song's chorus, "But I'm letting go, I'm givin' up the ghost, but don't get me wrong I'll always love you, that's why I wrote you this very last song", it describes someone finally accepting reality. This song is one of the most perfect "heartbreak songs" to exist, as it surrounds the topic of letting go of someone you love the most.
Lift Me Up by Rihanna
Our next song is by an artist that many of you might know, while the artist has been MIA with her songwriting for a few years, she recently came out with a brand new song," Lift Me Up", which has served as the main theme for the new Black Panther: Wakanda Forever movie. The song, along with the film, is a tribute to the late actor Chadwick Boseman. The lyrics convey a beautiful meaning, "Lift me up, hold me down, keep me close, safe and sound" the main chorus of the song, according to the singer herself, "portrays a warm embrace from all the people that I've lost in my life." It is a slow song that almost anyone can enjoy.
Liability by Lorde 
Liability is a  slow-paced song from Lorde's 2017 album Melodrama. This song covers topics of being left alone by those who you thought loved you. Like the song's title, Lorde is described as some sort of liability in her relationships, which causes her significant other to break ties with her, "They say, you're a little much for me, you're a liability, you're a little much for me" So they pull back, make other plans I understand, I'm a liability". If you have ever experienced this, then this song might just hit harder.
1 step forward, 3 steps back by Olivia Rodrigo
The next song is by none other than rising pop star Olivia Rodrigo herself. This song blew up with the rest of her Sour album back on the 21st of May 2021. Like the other songs on the album, "1 step forward and 3 steps back" is about a relationship that just could not work out because, just like the title, the relationship feels as though it's just moving backward instead of forward. Basically, it's one of those really toxic relationships that no one wants but somehow ends up in.
My Old Story by IU
Unlike the first four songs, this one is in Korean. "My Old Story" is a Korean ballad originally produced by Jo Duk Bae in the 1980s, but later remade by IU in her single. You don't really have to know the language to have a feel for the song, the melody, and instrumentals of the song already speak for themselves. The song is almost like a sweet lullaby that sounds comforting to most people.
When I Was Your Man by Bruno Mars
Finally, the last song on the list is an oldie but also a classic. Time passes by fast because this song is almost ten years old; nevertheless, it still hasn't failed at making fans feel melancholy. This song is about regrets of letting go of the person you love the most. "I should have bought you flowers and held your hand, should have given you all my hours when I had the chance" it's not easy to let go of someone, especially if you loved them dearly. This piano ballad is sure to bring those pent-up tears out.
Contrary to popular belief, being sad is normal. It's needed to feel gratitude for happiness. Never feel shame for expressing these emotions; letting them out will not only make you feel better, but it will also relieve your stress. Next time you feel the need to cry, listen to these songs to let it all out.