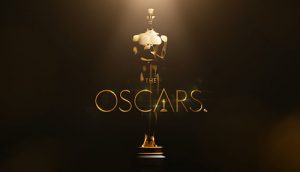 Content Warning: This article has brief mentions of sexual assault and violence.
The Oscars are almost always controversial. Sometimes they give the undeserving movie 'Best Picture,' sometimes they hilariously announce it wrong (Moonlight deserved to win), and sometimes they have a concerning lack of diversity. This year, most movies were released via streaming services, as theaters were closed for most of 2020. However, the show must go on, and the 93rd annual Academy Awards will take place on April 25, 2021. Here, we take a look at the question everyone's asking: which movie deserves Best Picture?
rated R for sexual assault and language
Promising Young Woman is director Emerald Fennell's debut, and it hits hard. 30-year-old Cassie (Carey Mulligan) dropped out of medical school in her 20s after her best friend went through a traumatic event. She's spent the rest of her life trying to avenge her best friend's untimely death, and she's close to finally finding peace– until something changes and Cassie's suddenly not so ready. The colors and background themes of this movie are what really give it a spark. Bubblegum Pink and a hyperpop soundtrack are contrasted with the film's dark subject matter, and it works! This dark comedy has a great script and a stunning performance from Carey Mulligan, but the ending will leave audiences feeling empty. It feels like we deserve more catharsis than the lukewarm 'revenge' dish we are served. The first half wins Best Picture, but the second half drags things six feet under.
The Trial of the Chicago Seven (2020)
rated R for violence and language
The Chicago Seven was a group of seven (previously eight) defendants charged by the United States with plans to incite a riot at the 1968 Democratic National Convention. The movie shows all 8/7 defendants (Bobby Seale was acquitted in the middle on account of a mistrial), many of whom have never even met each other, and accuses the men of crossing state lines and trying to start a riot; what they were really doing was attempting to protest the Vietnam War. There's back and forth over who actually started the riots–the defendants or the Chicago Police Department– and a very incompetent judge (Frank Langella). This law comedy is funny and has stellar performances from the lawyer, Richard Schutz (played by Jason Gordon-Levitt) and defendant Abbie Hoffman (played by Sacha Baron Cohen), but drags down the meaning of very real things. It makes political revolutionaries like Abbie Hoffman and Jerry Rubin nothing more than outspoken hippies with a platform. This is a great movie, but please remember that it can't replace your U.S. History class.
Judas and the Black Messiah (2021)
rated R for violence and language
Where The Trial of the Chicago Seven waters down revolutionaries, Judas and the Black Messiah uplifts and paints an accurate picture. William O'Neal (Lakeith Stanfield) will be sentenced up to five years in federal prison for stealing cars and impersonating a law officer, but he's offered a plea deal– if he infiltrates the Illinois chapter of the Black Panther Party. O'Neal takes the deal, and becomes a mole for the FBI, specifically to target Black Panther Party chairman, Fred Hampton (Daniel Kaluuya). The movie's title pulls inspiration from the Bible, with O'Neal being the Judas to Hampton's Jesus. Not to spoil the movie based on history or anything, but O'Neal's involvement directly leads to the assassination of Fred Hampton. This movie is spectacularly written, and both Kaluuya and Stanfield shine in their roles as O'Neal and Hampton. Judas and the Black Messiah paints a very different picture of the U.S. government in this situation, and maybe that's a good thing.
rated PG-13 for mild language and thematic elements
Minari tells the story of a Korean-American family that moves to Arkansas in the 80's with the intention of starting a farm. Jacob (Steven Yeun) and Monica (Yeri Han) have a tempestuous marriage, and their move to the middle of nowhere isn't helping. Their son, David (Alan S. Kim), also has a possibly fatal heart murmur that is the source of many a fight. When Monica's mother Soonja (Youn Yuh-jung) comes from Korea to live with them, things get more tense. However, Soonja brings a sense of family to their double-wide trailer, and she brings a plant known as minari as well. In one scene, Soonja tells David that minari is like weeds– it can grow anywhere. This perfectly describes their family too. Whether they're together in California or fighting in Arkansas, the family will thrive and grow. 
rated R for depictions of heavy drinking and language
Mank, the latest movie by beloved director David Fincher, tells the story of Herman Mankiewicz (Gary Oldman), the writer for Orson Welles' now-famous movie, Citizen Kane (1941). The movie is set in 1940 when Mank is racing to finish the Citizen Kane script, but it has flashbacks to 1934, during the height of the Great Depression; coincidentally, it also chronicles the 1934 California governor election, with Upton Sinclair as the Democratic nominee (U.S. History students will recognize him as the author of The Jungle). The movie isn't entirely truthful, as it exaggerates Mank's friendship with Marion Davies (Amanda Seyfried, who, as much as I love her, has an awful New Jersey accent), and Davies' relationship with William Randolph Hearst, who Herman despised. Despite having a great premise and all the tools for a great movie, Mank falls flat. Half the movie is jokes about 1930s Hollywood that 3.6% of the population will get (this probably isn't a great watch unless you know a lot about that era, both in world news and Hollywood news), and the other half is Mank drinking himself to near death. While entertaining, Mank isolates itself from the audience with unknown Hollywood references, and it feels like an inside joke that we aren't in on.
rated R for language and brief scenes of nudity
Darius Marder's latest movie Sound of Metal attacks any preconceived ideas about love, metal music, and deafness. Ruben Stone (Riz Ahmed) is in a metal band with his girlfriend, Lou (Olivia Cooke). One day he can hear everything in his life, loud and buzzing, but the next he wakes up with sound fading in and out. He can't play drums in their band, and Ruben's world is turned upside down. While Lou tries to find a solution, Ruben rejects his new world and way of living. This movie explores how becoming deaf affects someone, especially when their livelihood is pretty much based around them being able to hear. Unfortunately, there are no deaf actors in this movie- but Ruben's mentor Joe is played by Paul Raci, who is CODA (Children of Deaf Parents). The movie also has amazing sound editing, especially as it cuts in and out of noise when the audience is seeing/hearing things from Ruben's perspective. Listen to critics and watch this movie, because you'll miss out if you don't.
rated PG-13 for language
Director Florian Zeller breaks through any possible wall or obstacle with this debut. The Father tells the story of Anthony (Anthony Hopkins), an older man who is showing signs of early dementia, and how his daughter Anne (Olivia Coleman) takes care of him. Anne is the only living descendant of Anthony, and she takes on the work of finding him a caretaker. Caring for a person with dementia is never an easy task; it's heartbreaking and saddening for everyone involved. The movie is shown through the eyes of Anthony, who is an unreliable narrator because he's suffering from dementia– the audience sometimes doesn't know what's real and what Anthony has convinced himself is true. The gentle camerawork and sensitive script make the sadness of the situation so much more real. There's nothing I can say about this movie that hasn't been said, but all I know is that Florian Zeller gets it right.
rated R for some full nudity and language
Nomadland is indie darling Chloé Zhao's most recent film, and it takes a quiet, intimate look at what a modern-day nomad's life is like. Set a few years after the 2008 recession, Fern (Frances McDormand) buys a van and leaves her town of Empire, Nevada. Empire was a real town but is essentially a ghost town now because mining there stopped in 2011. Nomadland is different from other Oscar contenders in so many ways. The entire cast and crew were under 30 people, and they all lived out of vans for the duration of actual filming. Zhao also listened to real-life nomads and set the script around them, and almost everyone in the film (except Fern) is a nomad just playing themselves. Fern is mourning the loss of her husband from years earlier, but she finds another type of comfort within the western nomadic community. Modern-day nomads may seem isolated from the rest of the world, but Nomadland shows that there's always a community around- you just have to search for it.
Most of these movies are good, but will The Academy actually recognize that? Probably not. In my professional, experienced, high-school journalist opinion, the Academy Award for Best Picture should go to The Father or Sound of Metal. Knowing Hollywood, Mank or The Trial of the Chicago Seven will score the coveted gold man. At the end of the day, all I want is for Anthony Hopkins to win Best Actor. Do what you will with the rest, Hollywood.