By Maddie Baker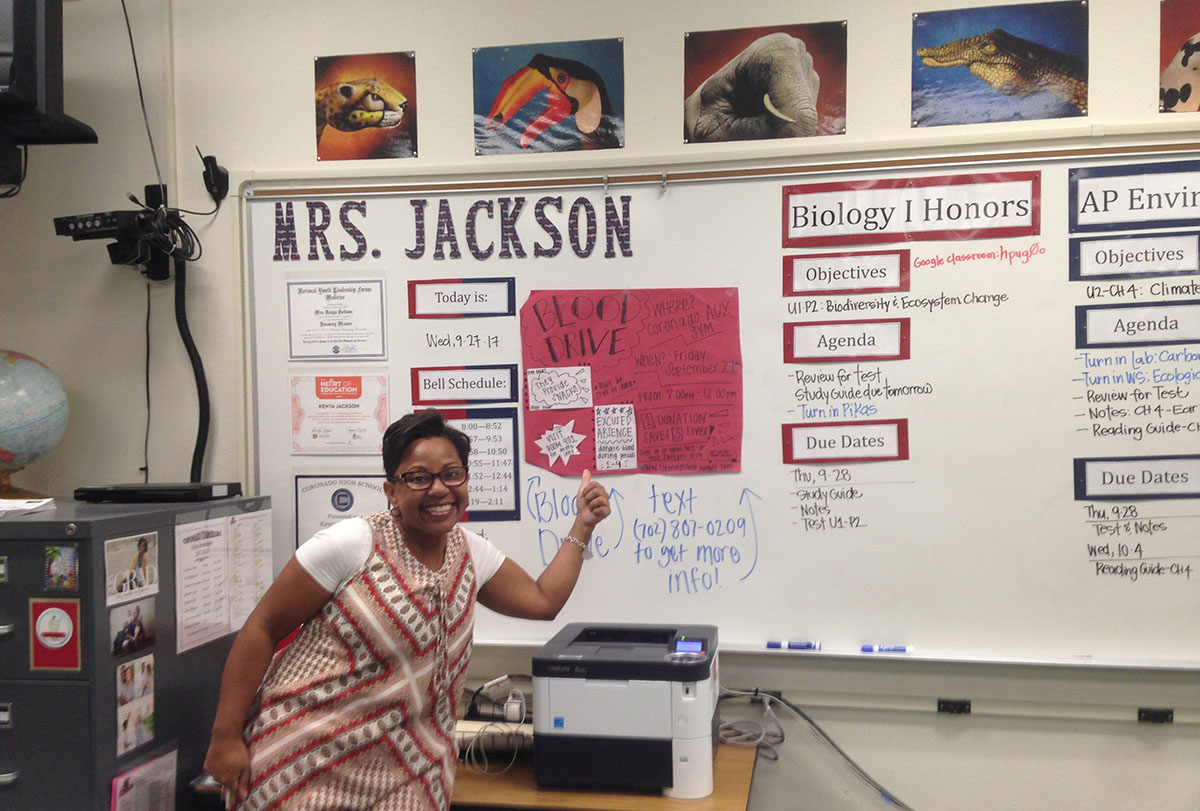 Making charity more accessible to students, Future Medical Professionals club is hosting the first blood drive of the year on Friday, Sept. 29 in the auxiliary gym from 8 a.m. to 12 p.m. Students must be 17 years or older to participate.
"The blood that is donated saves lives. It goes to the United Blood Services, which is the largest blood bank in Nevada, Arizona, and California. The blood services local communities, but also neighboring communities. Some of the blood will go to victims of the hurricane in Houston," Mrs. Jackson, FMP supervisor, said.
On average, one donation can save three lives according to the American Red Cross. Students who donate will receive an excused absence from the classes they missed and can receive two hours of community service for participating or recruiting someone else to participate. Snacks will also be provided.
"[Last year] I would say about 20 to 30 students participated for every drive, so there were 100 to 120 for the year. This year we are hoping to hit 200 for the whole year,"  senior Ashna Parikh, president of FMP, said.
For more information, students can visit www.coronadofmp.weebly.com or visit room 901. There will be a drive every quarter; the next one is scheduled for Friday, Dec. 1.
"There were 16 spots open for [FMP] members to take a shift during the blood drive, and we had 70 people sign up immediately, so the excitement among this group is clearly visible. I believe the blood drive here truly shapes our members lives in that it opens up opportunities of learning, working with national organizations like the American Red Cross and the United Blood Services, and bonding with their peers," Thomas Keyong, vice president of FMP, said." In addition, the blood drives motivate our team to grow and reach out to the community. We do whatever we can to raise funds, promote our drives, and have fun, leading to a solid and active club."