By Lorin Enns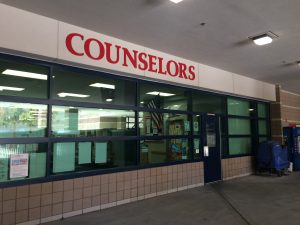 Counselors throughout CCSD are offering grief counseling to students dealing with Sunday night's deadly attack, dubbed "the deadliest mass-shooting in modern United States history." Hundreds fled from the scene of the Route 91 music festival last night as a gunman, 64-year-old Stephen Paddock, opened fire into the crowd from the 32nd floor of the Mandalay Bay Hotel, killing at least 58 people and injuring more than 500. Several Coronado students were attending the festival, and at least one student was injured. School administrators and teachers have made an effort to conduct "business as usual" while remaining supportive and addressing needs for individual students as necessary. All after-school activities and sports have been cancelled so teens can spend time with their families.
"It's affected the district in a huge way. There are students that were at the concert that were injured, and they're in the hospital, students from our school as well as students from around the district," Michelle Ellis, counselor, said. "The Las Vegas Convention center is open right now for displaced students that aren't even able to go home because of whatever is going on with their parents."
The district-level lead counselor sent an email out to schools throughout the valley requesting help in talking to students who are dealing with the effects of the incident, many of whom will be in attendance. Further messages and statements have been made by the school district via social media and email.
"Clark County School district is offering help from our counselors today to people and properties on The Strip impacted by the mass shooting," Clark County School District's Twitter account said. "Students and employees impacted by the incident on The Strip should contact their school or supervisor directly."