By Lexi Lane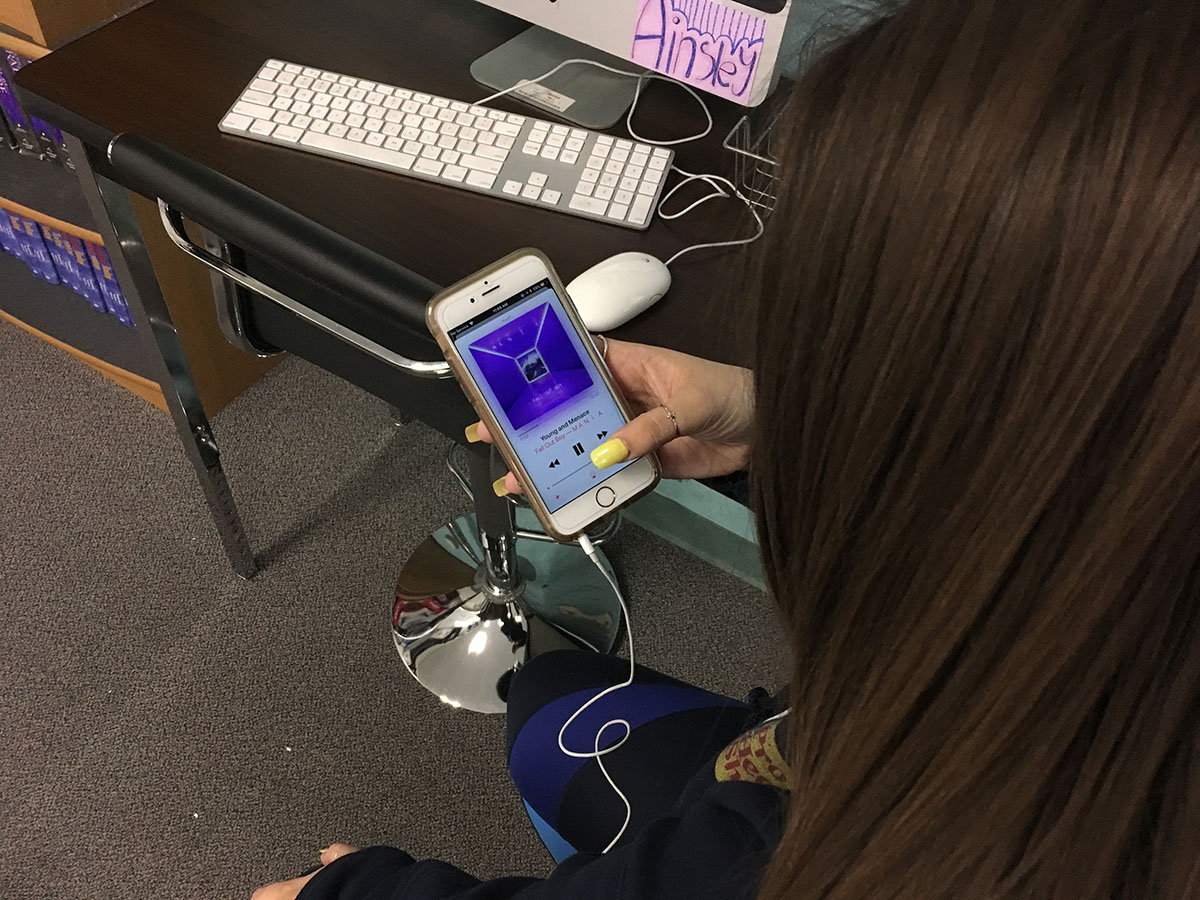 After extending the initial release date of their newest record, Fall Out Boy dropped "Mania" on Friday, Jan. 19. The best way to describe this album is pure madness; it doesn't have a cohesive sound. If you're a fan of any of their other previous releases, there's a probable chance this album is not for you.
Don't get me wrong, there are some good standalone tracks on this album that won't totally bother you like "Stay Frosty Royal Milk Tea" that features a fast-paced sound and a kicking beat that leads up to singer Patrick Stump's starting vocals.
Other examples of decent songs consecutively listed on the track list are "Wilson (Expensive Mistakes)" that doesn't get too crazy on the autotune, "Church," which features gospel-like vocals in the background of the chorus, and "Heaven's Gate," that shows off Stump's vocals in a ballad and bassist Pete Wentz's songwriting versatility. Yet, don't let the religious titles fool you, it isn't a pious album at all.
On the other side of this album's spectrum, lie songs like "Young and Menace" where autotune is incredibly overwhelming, making the song itself too obnoxious for the listener. For the opening track of the album and the first single, it was a horrible choice and a squeaky song. "Sunshine Riptide," containing a guest verse feature from Burna Boy, makes absolutely no sense. Is the song reggae? No idea. Is it a mess? Yes.
The album closes with "Bishop's Knife Trick," and despite it's annoying repetition of the phrase "the last," the verses are actually some of the best vocally, sonically, and lyrically, making it the perfect choice to end "Mania" and distract from the rest of the album.
"Mania" is a very divisive album with different influences and sounds on each song, ranging from reggae to pop to ballads. Some are genuinely adequate, and others are completely terrible. This isn't an album that will last through time like their music has, nor is it one to listen to fully. It strays from their original pop-punk roots that were established on previous records, and instead gives the idea that they aren't sure what they want for their sound anymore. They try to break out of the box of being a "pop punk" band, but fail miserably, seeing as their biggest commercial and fan success lies in those early albums. However, some tracks are catchy enough that you just might find yourself returning to them.