By Karen Pegueros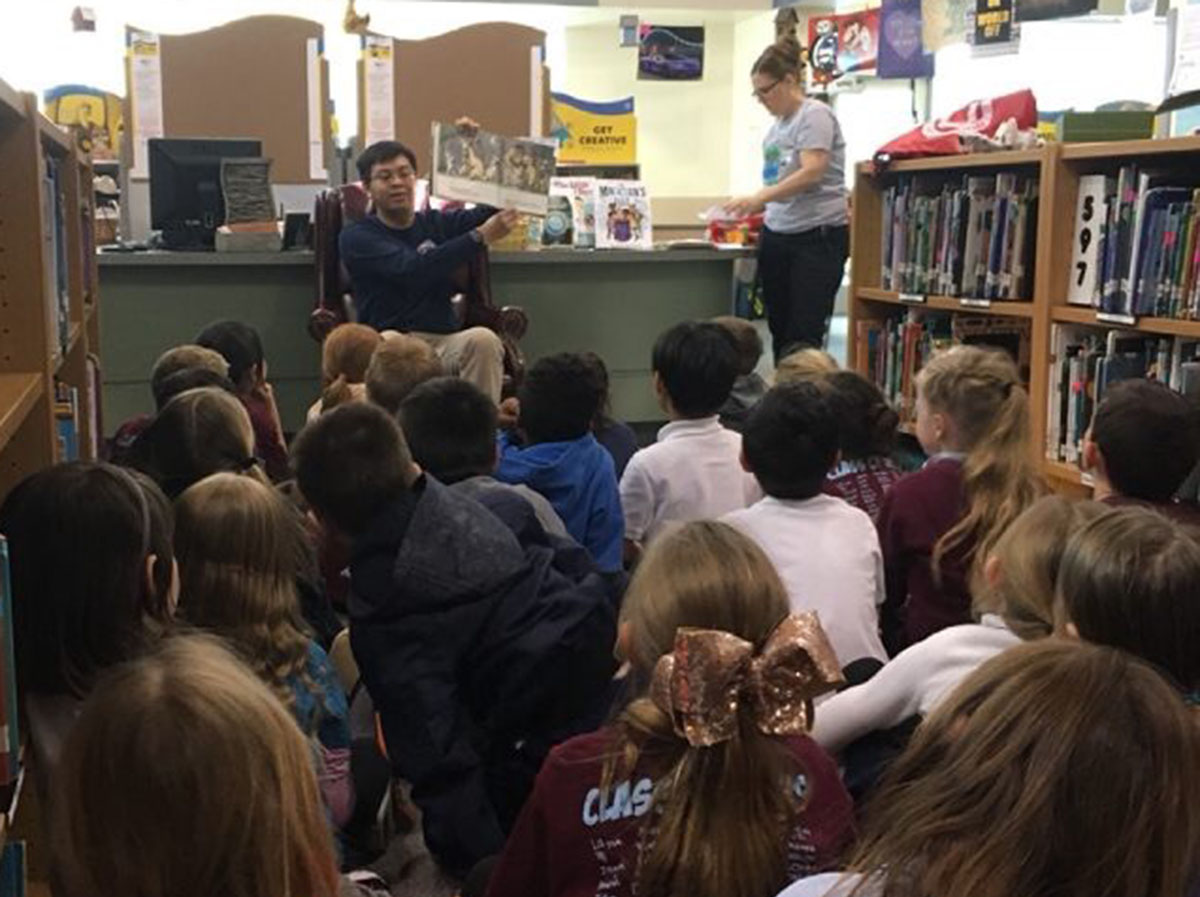 In honor of Nevada Reading Week, the AP Executive Council traveled to three different elementary schools in the valley – Twitchell, Vanderburg, and Wolff – to read to younger students on Wednesday, Feb. 28.
"We wanted to reach out and be involved in our elementary schools, but at this point we really just wanted to promote a love of learning for elementary school kids before they get to the standardized tests and everything else that comes with being a part of school," Mr. Poleski, AP Executive Council adviser, said.
Nevada Reading Week is meant to encourage a love for reading through various activities including guest speakers and competitions. Since the AP Academy focuses on fostering learning environments, members were eager to participate.
"It was insane for me to believe that there were kids in the eleventh and twelfth grade when they originally came to read to us in elementary school," junior Jason Vott, AP Executive Council member, said. "They inspired me to be myself and try my best throughout school. It created an insatiable love for reading all types of novels. Books fairs became the closest thing to Christmas or Halloween for me."
The council members read to students from kindergarten to fifth grade. They also chose to bring some of their favorite childhood books with them to read or talk about along with goodies from the AP Academy that children won through trivia games and raffles.
"We first and foremost want to them to enjoy coming to school because when students enjoy something they're willing to be a part of it, they're willing to pursue that, so we want to encourage that in the youngest students and future Cougars," Mr. Poleski said.