By Bryce Becker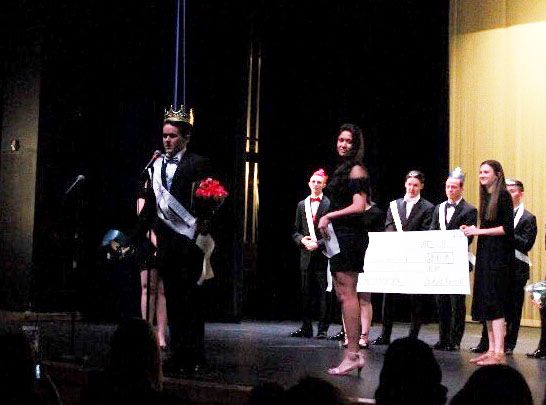 Contenders for the "Mr. Coronado" title will compete in the theater on Thursday, March 8 at 6 p.m. Tickets will be on sale for $5 at lunch or at the door.
"From a community service perspective, we host it because it gives seniors an opportunity to promote and support a charity of their choice," senior Haley Tyrell, committee head, said. "The event helps unify the school in supporting someone that went here, has siblings that go here, and supporting another charity that goes to the community."
All money raised from the tickets will go to the winner's choice of charity and to Chauncey Campbell, an alumni fighting glioblastoma or stage four brain cancer. Donors can also support Chauncy through his GoFundMe page. Raffle tickets will be on sale, and prizes include items from local companies such as Fiiz and Chick-Fil-A.
"Mr. Coronado is an opportunity to showcase our seniors who are typically the epitome of a Coronado Cougar," Ms. Swenson, StuCo adviser, said. "Someone who is involved highly in activities, academics, potential sports at this school, within those groups and within the community representing it in a positive and impactful way."
The seniors competing are Brandon Garcia, RJ De Castro, Tucker Clement, Nolan Phan, Bailey Goto, Garret Loveland, Ishmael Jones, and Tim Gutterman. Each cougar will be tested on their cheesiest pickup line, joke, and a special talent. Leading up to the big day, contestants even dressed up through the week to lead their own spirit week.
"I'm most excited about the boys raising money for their charities throughout the week and seeing them have fun and go out of their comfort zone," Lily Tait, junior, said.