By Lorin Alukonis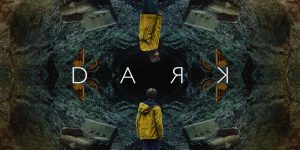 Typically the streaming service Netflix promotes their American-made TV shows through the "Recommended" or "Trending Now" sections whilst unfortunately pushing their foreign selections aside. Try out these well-deserving shows, and broaden your horizon to around the world. 
This German show follows teenager Jonas (Louis Hoffman) dealing with the mysterious disappearance of his little brother Mikkel (Daan Lennard Liebrenz), one of the many children who have gone missing in his town. This mind-boggling story incorporates time-traveling themes along with plot twists and connections involving every aspect of the show. Dark not only follows the current teenagers who are associated with Jonas, but also their parents during the 80s when they were the same age and similar disappearances occurred. If you are a fan of the Netflix original series "Stranger Things" then you most definitely should check out this breath-taking and suspenseful TV show.
It's Okay to Not Be Okay (2020-present)
This Korean drama series steers away from the typical popular boy and shy girl plot. Protagonist Moon Gang-Tae (Kim Soo-Hyun) works as a psychiatric caretaker and protects his older brother who's diagnosed with autism. His impulsive enemy, Ko Moon-Young (Seo Yea-Ji) is an author of children's books focused around very tragic and utterly disturbing themes; she takes notice of Gang-Tae's caring personality and strongly urges him to be her caretaker. This series portrays the "Enemies to Lovers" idea through humor and tears, ending in every episode the two becoming closer to each other.
Throughout more recent years, the British sci-fi series has gained popularity after releasing "Bandersnatch", a movie where the viewer can make the decision for the main character and create their own storyline. Black Mirror is a unique tv show in that every episode is different from the previous with new characters and overall message. The central idea of this series is how powerful technology can become in the future and what kind of effects it will have on humanity. Simply speaking, the director wanted to promote the theory that humans should not depend on technological advancements as negative outcomes could sprout. Although there are many heart-wrenching endings to these stories, some such as "San Junipero" have wholesome and positive endings.
Alice in Borderland (2020-present)
Japanese Netflix-original series "Alice in Borderland" follows Ryohei Arisu (Kento Yamazaki) and his two best friends in a game-centered reality. Once transported into this world, they learn the rules of the game; the type of card from a deck determines the type of game and difficulty,  (ex. the 8 of hearts means a difficult game based on your morality, a.k.a. your heart). After surviving one of these games, the players earn credit in time, so they have a certain amount of hours until they have to play another death game, therefore being forced to play or die for not engaging. Arisu pushes through this living nightmare based on his theory of collecting all of the cards in order to escape. This spectacular show will leave the viewers broken and on the edge of their seats waiting to see if Arisu and his comrades will survive.
Taking place in Scandinavia, siblings Simone (Alba August) and Rasmus Anderson (Lucas Lynggaard Tønnesen) are forced into an underground bunker by their father after a mysterious rainstorm kills all who are caught in it. After losing their mother to the poisonous rain and their father leaving with a promise to come back, the children sit tight in the bunker for six long years. As rations and oxygen run low, the siblings are forced to leave their safe haven and risk their lives in the dangerous apocalyptic world they once knew. This series not only focuses on survival for the brother and sister, but the coming-of-age problems that come with interacting with the outside world. Moving away from his coloring book lifestyle, Rasmus learns how to grow up and Simone finally learns to not protect her younger brother and live for herself.
These are just five of the many outstanding Netflix shows filmed in countries besides America. It is always great to move away from the typical English spoken shows and discover the foreign ones with emotional stories and great life lessons. No matter what genre (or language) you're into, there's sure to be a foreign TV show that's perfect.