By Lilia Combs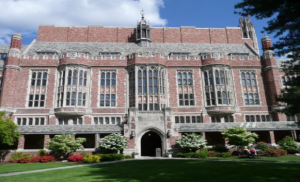 Worrying about the path to college is something many teens stress over. With all the stress, you may feel as though your future looks bleak. However, this isn't actually the case. The stress is simply because students tend to overthink and overlook their own circumstances just to buy into the name brands like Harvard, Yale, and UCLA. College and Career Specialist, Mrs.Tidball, has shared with Coronado students how to achieve the absolute best career option through these crucial preparation years. While you may think college preparation only matters during junior and senior years, that is absolutely not the case.
One of the most common misconceptions is that only junior year matters when it comes to admissions, but that is simply not the case. It is actually based on your composite GPA over all four years of high school, which is what colleges are admitting you on up until the end of junior year. If you believe your GPA is not where you need or want it to be, talking to the guidance team here at Coronado is the easiest way to overcome that. 
"It is really about understanding that it is progressive over four years," Mrs. Tidball said. "Students should really start preparing freshman year."
No matter what you plan to major in or where you decide to head for school, there are plenty of requirements to think about before you even touch an application. Such as the importance of grade point average for college admissions for example—and the fact that a number of universities are looking at much more than that number next to your name. 
Another way to get ahead is by considering how to get college credit in high school (and potentially reducing college expenses, which is a win-win). Here, you might want to weigh the pros and cons of IB vs AP courses, there are also dual-credit options available to you, and get thinking about whether either is right for you. What about your time outside of school? Here's how to get college credit for life experiences (yep, maybe even for those coffees you made). If there's confusion about what you should do, go to your guidance team (your counselor and Mrs. Tidball).  
"Students doing their best over the period of time and when they make mistakes, they reach out to their guidance team," Mrs.Tidball said."If they are struggling mentally or emotionally, working with the counselors or social workers will also help them to resolve any problems faster."
The next step is to properly research your desired college(s). Academics, graduation rate, location, majors, size, academic resources, and campus life are all things that should be considered and thought out. Colleges are not meant to be one-size-fits-all and if something doesn't work out for your own needs, that's ok! There are plenty of other options to choose from, as the saying goes, there are plenty of other fish in the sea. 
"Students need to research schools, not just the name brand," Mrs. Tidball said. "It really is about finding things that they like and what they need." 
Applying to more than a single college makes it 40% more likely for you to enroll in a four-year college. If you apply to more than two, then your chances of enrolling are even better. It is best to pick three different colleges that you want to attend, one being a safety college, a 'good fit' college, and a reach college. A safety college is one you are confident you can get into. A 'good fit' college is a college you have a pretty good chance of getting into, but still less of a chance than the safety college. Finally, a reach college is one that you have a chance of getting into but is more of a stretch than the others.
¨Everybody's pathway is going to be different so it's really about truly understanding that there is no 'one size fits all' in the college world.," Mrs. Tidball said. "Someone can go to community college and still become a doctor, and someone could go to one of the most prestigious schools in the country and still become a doctor. The big thing is that they are still doctors." 
You should never have to rule out applying to a college because you believe it is too expensive. There are scholarships and financial aid packages available at almost all 4-year colleges. The estimated average grant aid for 4-year colleges in 2016-17 for public colleges was more than $4,700. In private nonprofit colleges, it was more than $18,600. Many students receive much more than the average aid. The Free Application for Federal Student Aid (FAFSA) opens on October 1. You should apply as soon as possible once FASFA comes out, as it's on a first-come, first-serve basis.
An easy way to discover what you want for your future is to join clubs. It will help to connect here in high school so you know what you want for the future. Figuring out your hobbies, likes, and dislikes may be very helpful for finding colleges that offer like-minded things to their students. You could also go exploring colleges on your own. Viewing a college campus will come without charge, but if you do not have the expenses to travel to said campus, taking a virtual tour could possibly work better for you. Even if you don't tour your first-choice college, you will get an idea of what campus life is really like.
With that being said, you should never choose a college because of the name. Finding and picking a college is about finding what you like and what you need. Doing things that make you happy in college is way better than picking it just because it is a top school in the country. You should create your list by what you need and not by what you want to look like. Each student takes their own path, and college will never be the same for everyone. 
"The biggest problem we see is students solely picking a college based on their name and thinking that's going to be the thing that makes them better," Mrs.Tidball said.
Finding a school that offers aid to your interest will ultimately lead to better success and happiness for the future. Finding schools that will allow you to dual-major and understanding that college isn't a straightforward path is key. Don't pick a college for any reason except your own happiness and success.
"It's not about where you go," Mrs.Tidball said, "It's about what you do."