By Karen Pegueros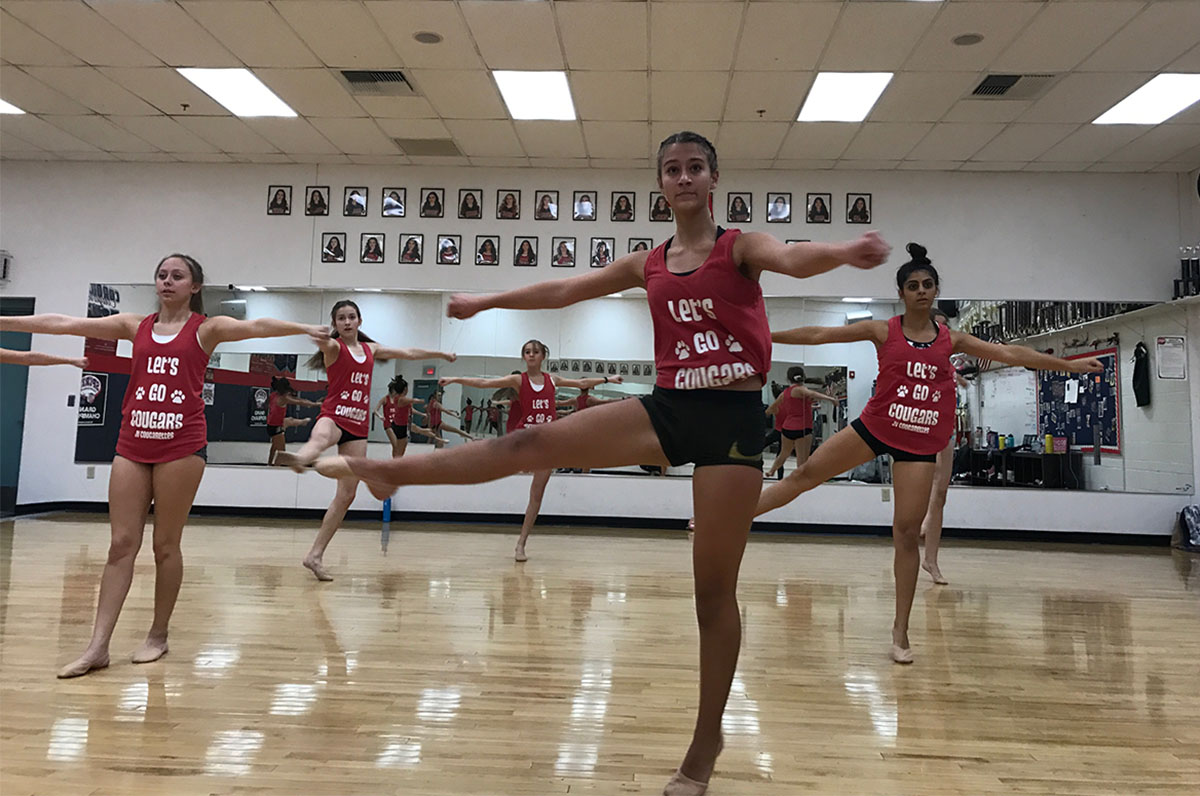 In honor of the holidays, the Cougarettes are hosting a charity showcase Saturday, Dec. 9 at 5 p.m. in the gym. Admission will not be in the usual form of a ticket, but rather a toy to donate to Toys 4 Tots.
"I wanted service and charity to be a bigger part of what we do, so I created this showcase to help move us in that direction," Ms. Emigh, Cougarettes coach, said.
There will be special performances from groups such as Polynesian Dance club. They will be swaying their hips to an original remix of Winter Wonderland and Hawaiian Santa.
"I'm excited for our upcoming performance especially since we're doing a holiday themed song, which is quite different from our usual traditional songs," Polynesian dancer Karissa Renteria, senior, said.
Additionally, teams from all around the valley will be performing including Centennial cheer, Las Vegas Allstars Scarlet, and Arbor View Silver Dolls.
"It is a charity showcase, and we invited several teams from the area to come perform before they start competing as well. It's all just a fun performance without the competitive aspect," Cougarette captain Ashley Primack, senior, said. "Our competition season starts next week. This is the first time we will perform all of our competition numbers in front of a crowd to prepare us for the real competition."
Immediately after the fine arts assembly, varsity Cougarettes will board a bus to California for their first competition of the season the social spirit NDA championship the very next day, Saturday, Dec. 16.