By Bekah Denny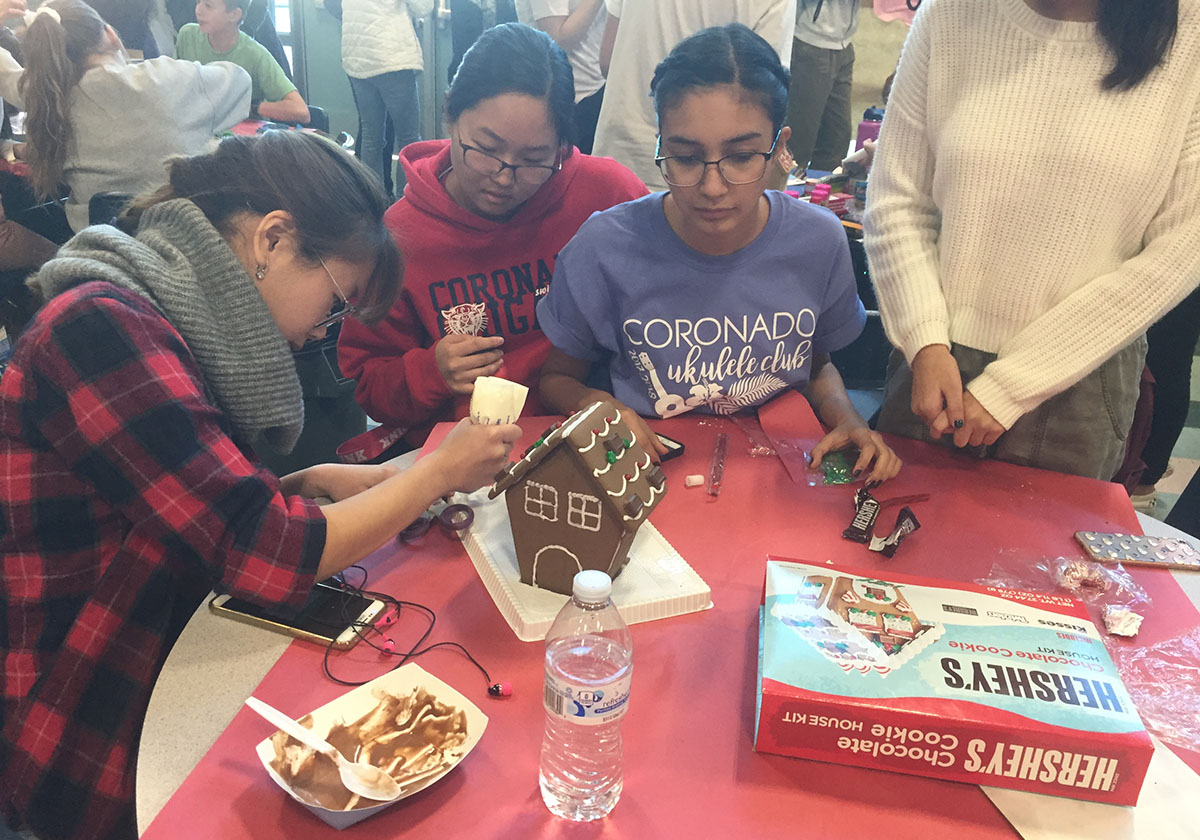 Student Council hosted their third annual gingerbread house decorating contest and ice cream social in the cafeteria after school on Thursday, Dec 7.  
"This event is to bring all of our club groups together and thank them for all they've done for the whole school this year," Ms. Swenson, Student Council advisor, said.
Mr. Poleski judged all the creations, and the winner received 48 donuts from Dunkin Donuts for their club. Rushing to the last second, Leo Club took first place, "The Roar" newsteam followed in second, and Medical Aid Association placed third. The yearbook staff, "The Prowl," and Cougars United won honorable mentions.
"I think the neatness and details we incorporated really made our house stand out, and Andrea Yuen really made it special with her creativity," Ashna Perikh, senior, said.  
The event brought together 22 clubs, 120 people in total. The clubs put their teamwork to the test as they built and decorated gingerbread houses or trains. Student Council also served an ice cream bar to all participants.
"Our teamwork and enthusiasm inspired our team to try our best and build a rainbow mishmosh of candy, gingerbread, and green fondant that I think made it possible to achieve second place," Bryce Becker, freshman, said.
The gingerbread houses and trains will be on display in the cafeteria throughout spirit week for the entire student body to see.