By Kassidy Weber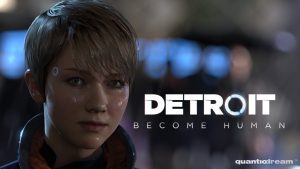 Gamers are tired of the terrorizing jump scares and boss battles of "Resident Evil 7" (2017), and they've conquered all the races in "Mario Kart" (1992). It's time to try a game that puts the story in their own hands; it's time to play a choose-your-own-adventure game. Unlike other games with a set storyline with a definite ending, these games give the player full control of what happens. Here's a list of the top five that will not disappoint:
"Heavy Rain"
Starting with a PS4 classic, Quantic Dream released "Heavy Rain," an action-adventure game,  in February of 2010. Ethan Mars, an average citizen of Philadelphia, searches for his son, Shaun, after the Origami Killer kidnapped him. Every action within the game will determine Shaun's safety. Players switch between three avatars: Ethan Mars, FBI Agent Norman Jayden and private investigator Scott Shelby. The game does have some minor glitches, but the development of the story will keep gamers engaged. This game is one of a kind that every gamer must play. "Heavy Rain" received high reviews with a 7.5/10 from IGN, 7/10 from Gamespot and an 87% from Metacritic.
"The Walking Dead"
Telltale Games released season one of "The Walking Dead" on April 24, 2012 and has since released four more. The most recent one, "The Walking Dead: The Final Season," was released on August 14, 2018 and can be played on PC or PS. It's about a zombie apocalypse outbreak in Georgia where players become Lee Everest, a criminal and teacher who finds orphan girl Clementine abandoned in a treehouse. They join a group of other survivors and attempt to escape the zombie population. The goal is to keep the group safe while each choice determines the fate of the player and others. Be careful because each character remembers what you say in the game, and that could make or break the relationships and the strength of your group. This emotional and suspenseful game received a 9.3/10 from IGN.
"Until Dawn"
Supermassive Games developed "Until Dawn" for the PS4 in 2015. It revolves around eight characters who are visiting the Washington's family cabin in the Blackwood Pines. The characters were hesitant to go back after both of Josh Washington's twin sisters went missing last year, but they all agreed to return in hopes of finding closure for everyone. When they arrive, they discover that Wendigos (humans turned cannibal monsters) are hunting them. The goal of the game is to keep everyone alive until dawn, but the game could end with any number of survivors. Any interaction you have with the other characters will impact everyone's fate, and the consequence-system isn't always forgiving based on what you choose. The graphics for each scene are immaculate and worthy of admiration: the unbelievable realism of the snow and gore to the amazing realism of the characters perfectly constructs the cold and dark tone of the setting. The game consists of different quick-time events and sequences based on movement of the controller. IGN rated the game 7.5/10, Metacritic rated 79% and Gamespot rated 8/10.
"Life Is Strange"
Dontnod created "Life Is Strange" to be played on PS, PC, Xbox, Android and IOS with a release divided into five episodes throughout 2015. In this game,18-year-old photographer Max Caulfield uses her special power to rewind time to protect and reconnect with her former best friend, Chloe Price, from any possible dangers. Chloe has been through a lot, including losing her dad and her other close friend, Rachel Amber. Max just wants to make sure she is safe and happy.
The game demands a series of puzzle-solving mini-missions in order to progress, but the last decision will ultimately determine the end of the game. It's gratifying design and warm-colored hues shouldn't go unnoticed. The game is dramatic, emotional, heartwarming and includes intricate graphic design, characters and a story that is worth spending hours playing. PCWorld and Eurogamer rated the game 4/5, and Steam gave it a rating of 10/10.
"Detroit Become Human"
"Detroit Become Human" is another Quantic Dream PS4 game, released on May 25, 2018. It's a dystopian story where technology is the core of humanity. Gamers play as three different androids (synthetic beings that resemble humans that are programed to serve a specific task): Kara (servant to the Williams family), Marcus (assistant to a disabled artist) and Connor (a detective android prototype). The game focuses on themes of freedom and liberty, and gamers choose how they want to express those ideals to the people of Detroit. Throughout the game, players include their input and opinions on the different conflicts happening around their character because they will affect how humanity perceives androids as a whole: good or bad, destructive or passive, fake or alive. Common Sense Media rated this game 4.6/5, Metacritic gave it a 78%, and IGN gave it a 8/10.
The games listed include everything from action, adventure and mysterious themes to heart-warming, affectionate and eye-opening moments. Players will agree that they are the finest of their time, and they will be a perfect addition to your game library.