By Isaac Anwar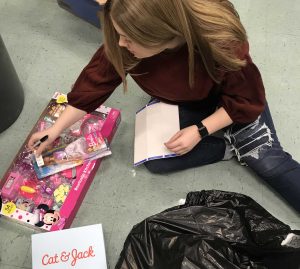 Student Council is running their annual Cougars Care through the week of Dec. 9. They assign less fortunate children to third-period classes for the enrolled students to work together and get them gifts for the holiday season.
"Being able to help children in less fortunate situations makes me feel really warm on the inside," junior Renard Weyers said, "It is nice to know you are making an impact on this world."
Children ages five to eighteen in the surrounding community fill out a wishlist and give information about who they are and what they wish for. Then the teachers of Coronado and other high schools across the valley are able to select a child and with the help of their third-period classes help raise money to grant their holiday wishes. 
"I love the fact that it gives me an opportunity to serve our community and make the holiday season better for those who are less fortunate," junior Michael Bernet said. 
Student Council collects the gifts and delivers them to Robert Taylor elementary school on Dec. 13. There they are sorted  and delivered to the kids just in time for the holiday season.
"I love helping less fortunate children in the community," senior Savanna Bergquist said, "It takes a lot of hard work, but feels good in the end."