By Karen Pegueros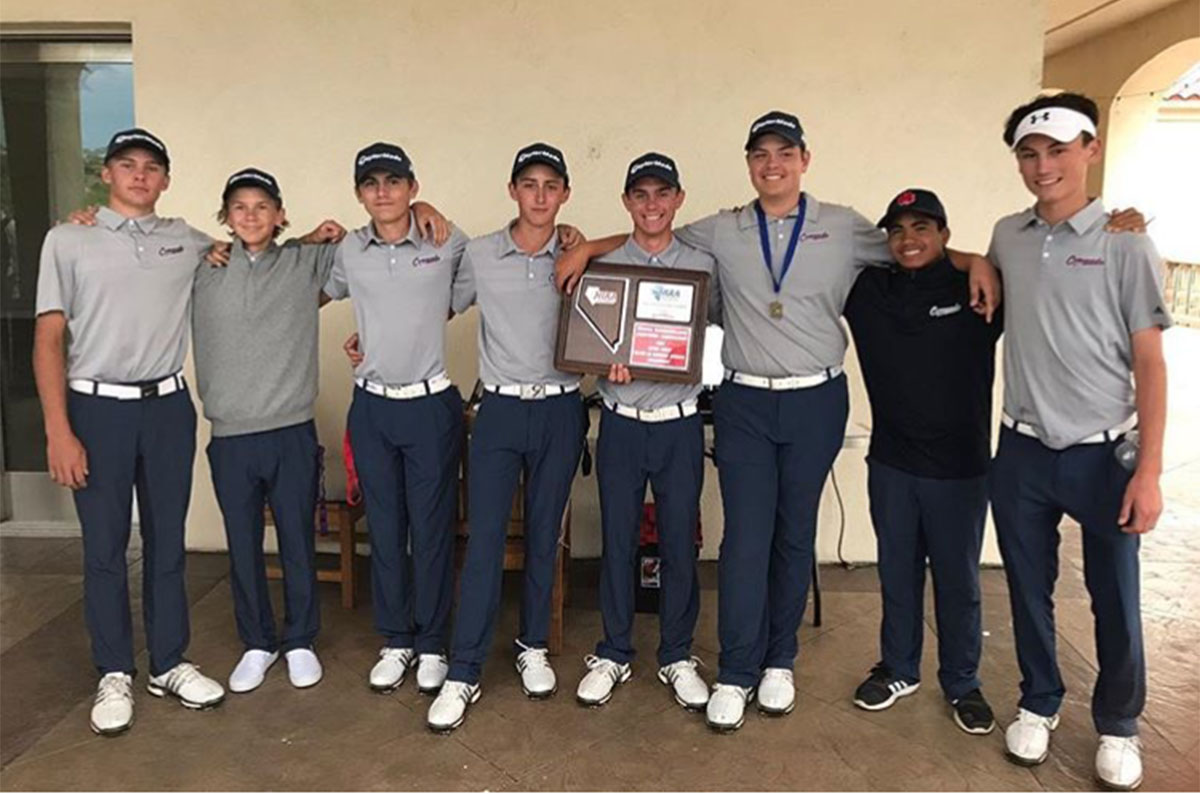 Winds of 45 miles per hour howled past the men's golf players as they took first place in the Sunrise Regional Tournament Tuesday, May 9 at Reflection Bay Golf Course after scoring 392 for the fourth consecutive time. Sophomore Dylan Fritz also took first place for the region.
"It felt great to win regionals, but more importantly we got the team win. For myself it was a bit of redemption after my performance last year, but I was excited after making my putt on the last hole," Fritz said.
Due to the conditions and the difficulty of the course, the scores were higher than usual. Fritz finished at 3-over-par 75. Teammate Joey Dotta, sophomore, came trailing behind with two additional strokes.
"We played well considering the weather conditions. It was super windy and kind of cool temperatures, but I think they they handled it very well," Coach Joe Sawaia said.
Benjamin Sawai, sophomore, and freshmen Logan Bleazard and Brett Sodetz all tied with 80 points for fourth. Blake Woodie, senior, finished with 85 points.
"It was fun and a good challenge due to the course. [State] will be a good fight because Palo Verde High School has a good team as well, but hopefully we'll come out on top," Woodie said.
The Cougars head to state next Tuesday, May 15 to play at Toiyable Golf Club in Reno, NV at noon.