By Izzie Thornley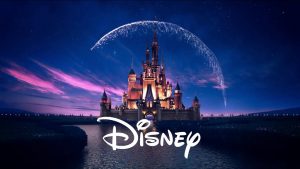 Walt Disney's motto was always to advance with society and to create an atmosphere in which families could bond. Throughout the years, his company has fulfilled his dreams to a great extent. With the recent fad for Netflix, Amazon Prime, Hulu and more, Disney has introduced the newest, and most magical, streaming service. Viewers can stop flipping through the repetitive TV channels and the never-ending "watch again" list on Netflix, and instead begin browsing a wide selection of fun for the entire family.
Disney Plus is the perfect option for everyday families attempting to entertain the entire household with a click of a button. After everyone is separated by work, school and other extracurricular activities, Disney Plus provides some much-needed relaxation for all ages. From Pixar to Marvel, Disney Plus includes adventures and the always-wanted storylines that people of all ages crave. The nostalgia factor is hot with adults rewatching their childhood favorites, and teens introducing younger siblings to cult-classic Disney Channel Originals (with the exception of "Sixteen Wishes," sadly).
In addition, Disney Plus costs $6.99 a month which is less than half the cost of most streaming sources, and for an even better discount, it can also be purchased in a bundle with Hulu and ESPN+ for $12.99 a month. These affordable prices offer Disney lovers a chance to further their passion without spending hundreds on a monthly trip to Disneyland by bringing some of the magic and pixie dust to their own living room. 
Most importantly, Disney has finally unlocked the infamous vault– where all the movies are kept secret until they're released to the public for a month on DVD. At last, there's no need to rewatch "Hercules" on Netflix for the 89th time; instead, tv-goers can watch prime Disney movies right now. "Beauty and the Beast" and "Sleeping Beauty" are just a few of the released films that have been trapped in Mickey's long-lost vault.
 After finishing up these previously confined classics, owners are invited to view the Disney Plus originals that have been hyped up. However, these numerous commercials all make sense now; Disney made these originals amazing. Even without heart-throb Zac Efron, the "High School Musical" reboot seems to throw out all the competing pre-teen shows of this era. 
It's time to plop down on the couch, grab some kettle corn, maybe even a Dole Whip, and get ready for the binge-watch of a lifetime. Spend those extra bucks and go back in time because as Disney spoke best, "that's the real trouble with the world, too many people grow up."