By Bryce Becker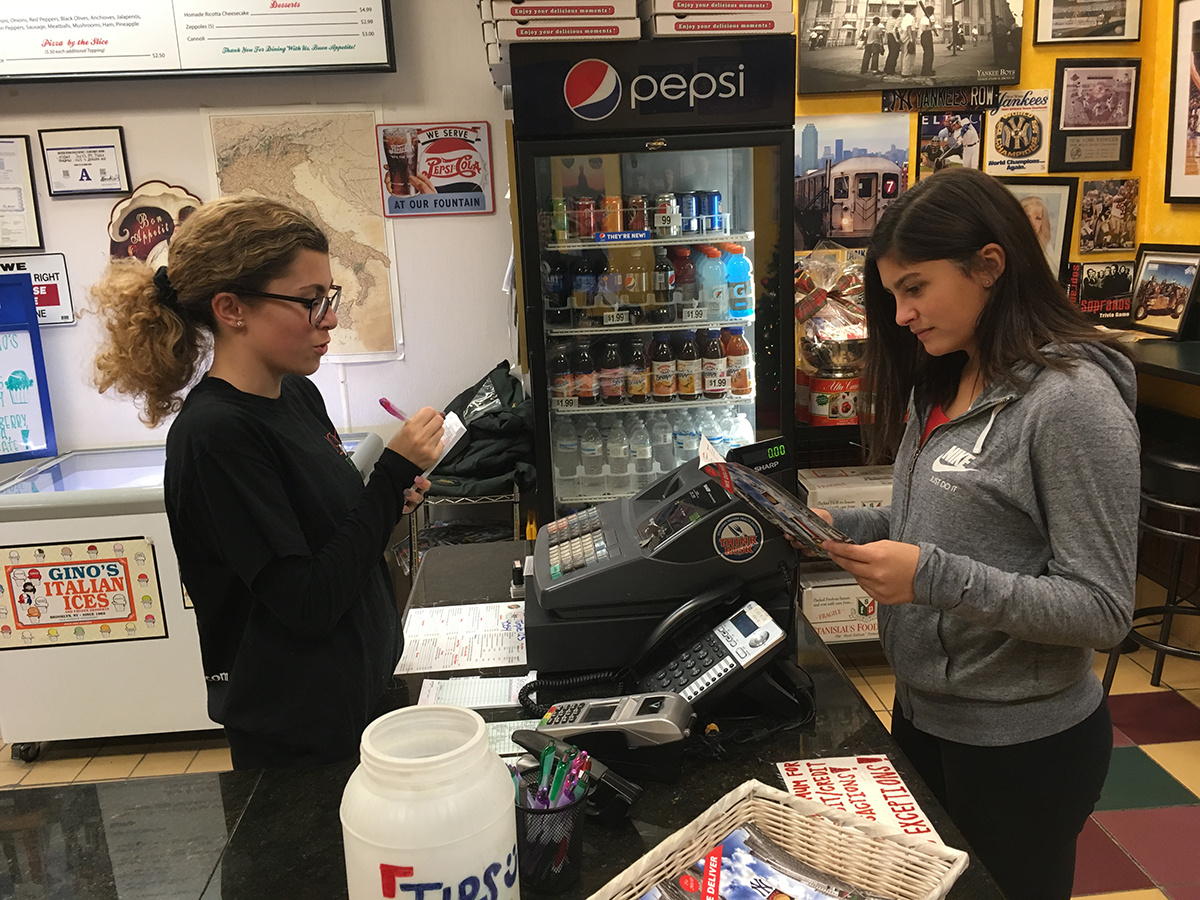 For those who are craving some mouth watering Italian food, but do not want to spend 50 dollars on dining. Within close proximity, with affordable prices, and traditional Italian food, Joey's NY Pizza, Trattoria Italia, Prosecco, and Pasta Shop Ristorante are Italian restaurants this side of the Strip.
Found on South Eastern and Lone Rd, Trattoria Italia has "authentic Italian food and desserts." Trattoria is a family run business that has been making delicious meals and pastries since 1978 when they opened their first restaurant in southern Italy. Trattoria has a variety of desserts, pasta, pizza, and true Italian hospitality, giving the feeling of dining in Italy.
"My favorite part of Trattoria Italia is the desserts, cannolis are my favorite thing on the dessert menu because they are freshly made," Zachary Collier, freshman, said.
Pasta Shop Ristorante, on West Horizon Ridge Pkwy and Carnegie St., has won countless awards for great-tasting pasta and exceptional service. David Alenik, former personal chef for Mr. Wynn, founder of Wynn Resorts, has been making fresh pasta for Pasta Ristorante since 1989. In addition to serving classic Italian dishes such as lasagna and pizza, Pasta Shop Ristorante also has a contemporary art gallery with some of the artwork from the Wynn hotel.
Prosecco Fresh Italian Kitchen is on East Pebble Rd. and South Eastern Ave., next to Regal Colonnade 14 movie theaters. Prosecco is a dine-in restaurant with many choices of pasta and pizza made with fresh ingredients. Since it can get crowded, reservations are recommended.
"I like going to Italian restaurants because everyone is so friendly and it doesn't feel like a restaurant, it feels like someone's home," Cole Turner, sophomore, said.
New York is known for some of their Italian roots and Italian inspired plates. Joey Miloro, owner of Joey's N.Y. Pizza, grew up in Brooklyn with the dream of opening his own pizzeria. After moving to Las Vegas, he saw the opportunity to bring a real New York Italian taste to Las Vegas. Joey's N.Y. Pizza presents the New York atmosphere without the traffic. Whether a student is looking to get a slice of pizza to sit down or take out for home located on Sunridge Heights Pkwy. and South Eastern Ave., and is close to the school.
"Joey's pizza is probably the best in Henderson. It is definitely the best quality, distinguishing it from chains like Domino's or Pizza Hut," Haley Morton, junior, said.